When was the last time anyone took a close look at your chimney?
By Jay Hensley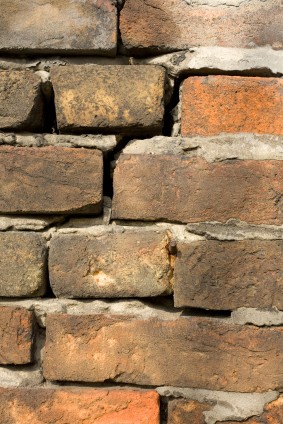 Sturdy as it may look, a brick, stone or concrete chimney is no match for Mother Nature.
Through cracks and normal capillary action, a masonry chimney can soak up moisture like a sponge, become prey to the destructive action of the freeze/thaw cycle and sink into disrepair.
Snow, rain and wind – plus erosion from within by acidic clue gasses – can destroy the chimney, its metal flue liner, firebox and damper components. But long before it comes tumbling down, its shabby condition leaves the house vulnerable to water damage, heating system malfunction and fire.
A chimney is on of the most neglected components of the house,
yet our very lives depend on its proper function.
Some chimney flaws are obvious: missing or broken bricks, cracked or missing mortar, eroded masonry, water damage to interior walls and ceilings. But there are additional signs of trouble that chimney specialist recognize.
Exterior problems
Absence of the chimney cap to keep rain and snow out.
A deteriorating crown, intended to keep rain and snow from entering the space between chimney and flue liner.
Dark staining
Missing or flawed flashing where chimney meets roof. (A chimney on the downside of a sloped roof also needs a "cricket" to deflect the wider.)
Improper mortar joints.
Flaking and "spalling" of the outer surface of the bricks from the freeze/thaw cycle.
A powdery white deposit, called "efflorescence," from water mixing with salts in the brick or mortar.
Cracking – caused by such things as movements of the foundation and chimney fires.
Moss, algae or vines clinging to the chimney, keeping the brick or concrete damp.
Interior trouble signs
Blocked or partially blocked flue from debris and deteriorating mortar washed down by flue gas condensate.
Rusting metal firebox and damper assembly.
Deteriorating back wall of fireplace.
Water under the fireplace insert or running down the flue into a hearth stove.
Eroded or missing mortar in clay tile flue liner joints.
Cracked clay tile.
Lack of proper flue liner for inventing a gas furnace or gas fireplace log set.
A damaged or improperly installed flue liner.
No flue liner at all.
Damp or stained wallpaper, peeling paint on wall, ceilings.
Damage from water penetration is irreversible, so don't wait any longer to have a qualified service company inspect and assess your chimney.
If it is not too far gone, a chimney cap and water repellent treatment may be all that's needed. (Sealing the surface with a water proofing compound is not recommended.)
If it is unlined and serves a gas appliance, have a proper venting system installed to prevent further moisture damage and health risks.
Brochure available
Want to know more first? The Chimney Safety Institute of America (CSIA) has a good brochure on the subject: "Water and Your Masonry Chimney."
It explains the effects of the elements on a chimney, stresses preventive maintenance and gives solutions to water damage problems.
But if your local chimney sweep doesn't have it, send a SESE to CSIA, 2155 Commercial Dr., Plainsfield, IN 46168. Single copes are free.
Established in 1983, CSIA is a nonprofit educational institution dedicated to chimney and venting system safety and to the elimination of residential blue fires, carbon monoxide poisoning and other chimney related hazards.
Along with the National Fire Protection Association (NFPA), the CSIA recommends annual professional inspection of your chimney to head off trouble and the danger of a house fire.
"Every year," according to the CSIA, "unsafe chimneys cause significant numbers of injuries and deaths and account for more than $200 million in property losses."
Giving your chimney a new lease on life might also call for surface grouting or tuck pointing of mortar joints, reflashing where chimney meets roof, relining, repairing/replacing the crown, or installing a chimney cap to keep out rain, snow and animals.
CSIA Certification
CSIA trains, tests and certifies chimney service professionals. It's smart to look for the "CSIA Certified Chimney Sweep" credential when selecting a service technician.
Good chimney sweeps are usually busy, so be prepared to wait your turn, particularly if you call in autumn or early winter.
Reprinted, with permission, from the September 2008 issue of The Chimney Sweep News, an independent trade magazine for chimney service professionals. Jim Gillam, editor/publisher. 541-882-5196. www.ChimneySweepNews.com