At the Superior Chimney Sweep, we are working hard to keep you safe and warm.
Locally owned and operated by Master Sweep, Robert LeBlanc, Superior Chimney Sweep has been servicing the Western Massachusetts community since 1996. With over 40,000+ chimney sweeps, 1,700+ liner installations, and over 6,000 chimney caps installed, you can count on our prompt and professional service.
The technicians at Superior Chimney Sweep company are experts in chimney inspections and chimney cleaning. Whether you burn wood, pellets, or coal, you can count on Superior Chimney Sweep to keep your chimney running both safely and efficiently.
We pride ourselves in developing long lasting relationships with both our commercial and residential customers. Our mission is to serve the community by aiding in the prevention of chimney fires. Before you burn, give us a call.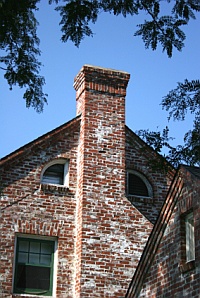 Are you sure?
If you do burn, will your family be safe?
It's very hard to tell from the outside.
Do you even know what to look for?
That is why when it comes to fireplace safety, you need to hire a professional.
Call Superior Chimney Sweep today.