How to Lighten Your Step: Are You Leaving a Carbon Footprint?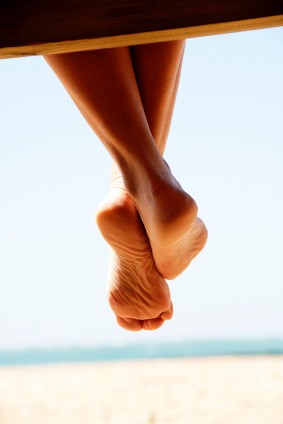 Whether you are making a cup of coffee, driving to the grocery store, mowing the yard, taking a shower or even opening the refrigerator door, you are leaving a trail that tells a lot about your life.
Just about all activities that use energy to almost any degree are creating individual carbon footprints.
A carbon footprint is a measure of the amount of carbon dioxide and other greenhouse gases that are released into the atmosphere as people go about their routine daily activities.
By making small and seemingly insignificant changes in daily routines people can not only reduce the size of their carbon footprint, but also realize significant savings in their energy costs.
There are a number of websites that have calculators that enable people to determine how much energy they consume and suggestions on how to reduce the size of their carbon footprint. Some suggestions involve significant lifestyle changes ranging from trading in an SUV for a hybrid or riding a bicycle to work. Others are more practical and simple such as turning the home thermostat down a degree or two.
Easy to follow tips that most people can follow without too much effort include:
Air Conditioning and Heating
By simply turning the air conditioning up a couple of degrees in the summer and the heating systems down in the winter, a consumer can save several hundred dollars.
Heating with wood or pellets in an EPA-certified stove releases no more carbon dioxide than would be generated from the tree decomposing in the forest, and helps keep smoke pollution to a minimum. On the other hand, combustion of fossil fuels (such as natural gas, oil or coal) for heat, either directly at home or at an electricity generation facility, releases to the atmosphere carbon dioxide that had been in storage for thousands of years.
Clothes Dryer, Oven and Dishwasher
Wait until the sun goes down in the summer months to run these appliances so they don't put more strain on the air conditioner. In the winter months, run them when the house is the coolest.
Shower
Install a low flow shower head and take shorter showers to reduce the amount of water used. Taking a shower instead of a bath saves considerable amounts of water.
Refrigerator
Place the refrigerator in a cool place and always let hot food cool off before placing it inside. For greater efficiency keep coils clean and defrost it on a regular basis if necessary.
Electronic devices
Unplug those that aren't being used such as cell phone chargers, hair dryers, coffee pots, computers, etc. as they use electricity just by being plugged in.
For convenience, plug electrical devices into a power strip that can be turned off with one switch.
Hot water heater
Reducing the temperature of a hot water heater from 140 degrees F to 120 degrees F not only saves money but may prevent scalding. You may, depending on the model and location of the water heater, be able to insulate it to save even more.
Clothes Washer
Wash clothes in cold water. Many detergents are designed for this purpose. Hot water is only necessary for extremely dirty or greasy items.
Consumers can access the Energy Wizard at www.EnergyWizard.info to read about a range of topics from conservation and new technologies to generators and tax incentives; ask energy related questions; or read the latest Energy Wizard columns.
Information courtesy of the Energy Wizard, www.EnergyWizard.info.
Reprinted, with permission, from the July 2008 issue of The Chimney Sweep News, an independent trade magazine for chimney service professionals. Jim Gillam, editor/publisher. 541-882-5196. www.ChimneySweepNews.com